Hello, everyone, I share with you today another bit of wisdom as usual in parable, riddle like form. TRANSPARENT, BUT APPARENT. TRAINED EYES SEE…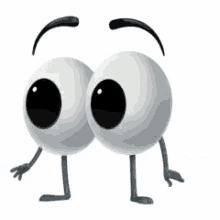 In life there can be many traps set by very clever predators.
All of us would definitely call a spider an apex predator. What  or who have you seen in this life can be compared to spiders.
Think of the very intricate webs they weave. Think of how clear and almost noticeable the webs are. How many of us to our terror have accidentally run into a spider web? Think of the panicked way we flail around trying to get untangled. Now think of an insect who runs into the same web and ask yourself if the insect had seen the web would he still have flown into it? Now as you know here at the "Warrior Wisdom Blog" I use a lot of metaphors. I leave you with a question on this topic. What are the webs in your life that you need to avoid…
And now a bit of good news! I have recently started a store based on my concepts I teach. Below you will find a shirt illustrated the article you just read. If you like my blog and have been inspired by what I share. Please Rep The "DO" by purchasing one of the awesome tee shirts on the site. The store is just beginning and there will be much more merchandise added in the weeks to come. Join me in promoting Warrior Wisdom by wearing merchandise with a wise message. The name of the store is The "DO" collection, DO means way in this case the "Way" of Shu Ha Ri Do Warrior Wisdom. You do not have to be a martial artist to be wise, but it is my goal that every Shu Ha Ri Do martial artist will indeed be wise. Godspeed in your quest.
ARE YOU AS SMART AS AN INSECT? OR SMARTER?
How humble are you can you learn from a caterpillar?
GECKO VERSUS PRAYING MANTIS, WHOSE KUNG FU IS BETTER?
WISDOM OF THE DAY ZERO ANXIETY WHAT CAN YOU LEARN FROM A PORCUPINE OR HEDGEHOG?
How humble are you can you learn from a caterpillar? Part II sort of