Greetings everyone, it is my prayer that my post finds everyone motivated and inspired on the path to self mastery, the life long journey. Today I bring you a thought which I will illustrate and summarize. The thought is simply, "Respond wisely, even when you are treated unwisely". Let me tell you from experience that this will be one of the continuous challenges of your life. The wiser you become, the better you will treat people, however, the wiser you become it will seem like some people treat you worse. It is a conundrum I have noticed. You will find that you will have to grow in your humility, and patience as you will find yourself pardoning others often. Don't be discouraged, this is the path of self mastery, this is the true "Warriors Path".  And now for the 3 areas…
WITH STRANGERS OR PEOPLE WHOM YOU HAVE NO CONTINUOUS ASSOCIATION
These are people whom you see randomly like a mail lady, cashier, neighbor, business owners, etc. Please understand that these people are not in your circle. They should be no where near your heart so their unwise treatment should not matter as much. If they annoy you, you can go to another restaurant or store. You also do not have to respond, silence is a great source of strength. You have no obligation to maintain a dialogue with them. So you can "unplug" their negative unwise energy with silence.
WITH CO-WORKERS
Now here is where we take a step closer to the heart. Now my advice is to protect your heart by maintaining a certain level of separation when it comes to work. How you can you protect your heart simply by being professional and objective. Am I saying that you should show no feelings? Absolutely not. However, as we all know some co-workers can treat you very unwisely. So you must maintain a high level of professionalism. At work you will many times find yourself in awkward positions where you feel forced to interact with a co-worker who treats you unwisely. At those times remain focused on the objectives and let the objectives be your common ground just throw your energy into getting the job done and dominating your work. Again remember that "silence is a great source of strength" you can also "unplug" the negative unwise energy of a co-worker with being silent whenever they attempt to treat you unwisely. If the treatment continues and they leave you know choice, you can go to the next level and get management involved. However, utilize silence repetitiously before you do and watch your wisdom will shine like the sun.
FAMILY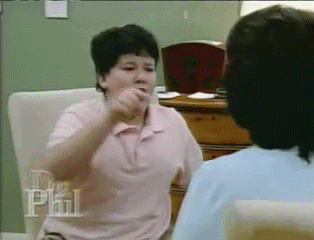 Here is where we get to the heart of the matter. It is very difficult indeed to simply ignore or remain silent when family treats you unwisely. I can tell from experience that because of your love for them you will be forced to pardon family members. Some of them will absolutely break your heart with how they treat you. It is something that if you continue to build yourself up and maintain a strong relationship with God, you will be prepared to do. Many times due to our love for family members they are actually able to grow and become better people. However, there is a limit to how much unwise treatment we should take from family. When the unwise treatment endangers you, other family, or household safety, is where the line should be drawn.
Well everyone, I just wanted to illustrate and summarize a thought that was on my mind. Hopefully you found this article useful, Godspeed in your quest for self mastery.
WALK WITH THE WISE AND BECOME WISE. ASSOCIATE WITH FOOLS AND GET IN TROUBLE. A MESSAGE FOR ALL, ESPECIALLY THE YOUNG.
A METAPHOR FOR DEALING WITH DIFFICULT PEOPLE. WHAT IS THE SOUND OF ONE HAND CLAPPING?
YOU BELIEVE THAT OUTWARD THINGS HAVE THE POWER TO MAKE OR MAR YOUR LIFE? BY DOING SO YOU SUBMIT TO THOSE OUTWARD THINGS
AN INCREDIBLE TRUTH ABOUT DEALING WITH DIFFICULT PEOPLE AND SITUATIONS, SIMPLY A MUST READ!!!
I LOOKED AROUND UPON THE WORLD, AND SAW THAT IT WAS SHADOWED BY SORROW AND SCORCHED BY THE FIERCE FIRES OF SUFFERING PONDER THIS AND BECOME THE DIFFERENCE
SET YOUR COURSE WISELY IF YOU DO NOT CHANGE DIRECTION, YOU MAY END UP WHERE YOU ARE HEADING 14 COURSES YOU SHOULD NOT SAIL IN